Cheap & Fast Service | Refill Guarantee | Safe & Secure Payments
Customer Support 24/7 | 100% Legit & Private
High Quality
Real & Active
Instant Start
Delivery Time 1-24 Hours
High Quality
Real & Active
Instant Start
Delivery Time 1-24 Hours
High Quality
Real & Active
Instant Start
Delivery Time 1-2 Days
High Quality
Real & Active
Instant Start
Delivery Time 1-3 Days
High Quality
Real & Active
Instant Start
Delivery Time 2-3 Days
High Quality
Real & Active
Instant Start
Delivery Time 3-5 Days
High Quality
Real & Active
Instant Start
Delivery Time 3-7 Days
High Quality
Real & Active
Instant Start
Delivery Time 5-10 Days
What Are YouTube Video Shares? Why Would One Buy Them?
A YouTube share is when a YT user shares a video they're watching on the platform with another entity. For instance, you might choose to share it with another social media platform, like Facebook or Twitter.
This form of YT notoriety is pretty crucial if you want your channel to become popular online, for the following reasons:
If you're going to boost your content, there's virtually no way you can do that without people engaging in social media shares with it.
When this happens, each of the videos you put out will become more popular on the platform.
When your channel is starting, this is a way to get popular quickly.
Who Would Benefit from This Type of Purchase?
There are several distinct benefits if you buy YouTube shares from the website and several individuals and entities who should do it. For example:
If you're a would-be influencer, then this is undoubtedly a smart thing to do.
If your company is elsewhere on social media, but they are new to YT, you should think about buying from us as well.
If you're a blogger, you're a suitable candidate for this service type.
If you have a business, and you're trying to get more people to look at your other social media channels and go to your site, you'll want to do this.
Why is Promlike.net the Place for Real Shares?
Promlike.net is the best place to grab yourself a targeted increase in this vital metric. That's because of the following reasons:
We deliver this service very fast so that you can achieve your marketing and sales goals quickly.
The payments you make on our site are always 100% safe and secure.
We guarantee that the service you get will be just as we described it, and none of your shares will disappear for the first thirty days.
We are consummate professionals who know how to deliver quality engagement that will increase your notoriety on YouTube for all the right reasons.
What is the Method Through Which You Purchase YouTube Shares from This Website?
Anyone who buys from us will be pleased to know how easy and cheap the process is. Just do the following:
Select which package you feel makes the most sense for you.
Give us your video and channel information.
You can then pay via an approved credit card.
We next need a valid email address so we can confirm we got your order.
Expect the delivery to start up within the next 24 hours.
You will see the results within a couple of days, or it may take a bit longer if you decided to go with a larger order from the website.
Is It Secure and Safe to Buy Social Engagement for YouTube Using this Method?
It is most definitely safe to buy shares for each video you post. This is where to buy because we never violate any of the YT terms of service.
We also only fill your order from real social media accounts. We don't use inactive accounts or any kind of bots or black hat strategies.
FAQ
Can Buying YouTube Shares Have Any Negative Channel Impact That I'll Notice?
The buying of paid engagement will never have a negative impact on your channel. This is something that is okay with the YT service terms, and all kinds of companies and individuals do it. You're not doing anything that is not aboveboard.
Can I Get a Refund, and Is There Any Service Guarantee?
The engagement that we send you should always be just as we describe them on our site. We guarantee that you'll get the full amount and that none will drop off during the first thirty days after you pay. It's possible that you might lose a couple after that. If we cannot fulfill the order as described, we may grant you a refund if we can't fix the issue.
What Payment Methods is it Okay for Me to Use on the Site?
We are willing to accept credit cards, including Visa, American Express, Mastercard, and Discover. Google Pay and Apple Pay are also okay. We do not take PayPal at the moment, though we'll let you know on the site if that policy changes.
Do I Need to Give You My Password if I'm Ready to Buy?
No, you do not need to give Promlike.net your password if you want to place an order at this time. We can set up the delivery using only your video and channel info. It's better if you do not reveal your password to us or to anyone else.
Can My Shares Disappear After Some Time Has Elapsed?
Our videos shares mean real people who are out there in the world using social media. Because of that, it's possible that a few of them could drop off after some time has passed. You should keep most of them, but perhaps you won't see the whole amount several weeks or months down the line.
Does the Platform Have a Way of Telling if I Go Ahead and Pay for This Service From You?
YouTube has no way to tell if you decide you want to purchase from the site. You'll get the instant boost you need, and there is no way for YT to tell the shares you got are not organic. This is what we indicate when we say that we do not violate the terms of service in any way.
Does the Buying of This Sort of Package Attract Any More Organic or Real Subscribers?
There is no denying that if you desire more subs and more social engagement in general, this is one of the efficient ways to do it. You will likely get subs from the USA/US, UK, India, Canada, and others. It is also always worth it for the price. This is undoubtedly the cheapest way to get that video attention you crave.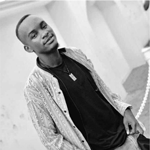 This service is as always the best. Unbelievably glad that I found you on the Internet. You are the coolest website with the cheapest prices. Shares for YouTube videos as it turned out a very cool way to make your audience bigger. I was surprised that my videos could be interesting to other people from other social platforms. Thank you!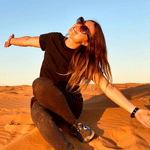 I have been trying to promote my account for a very long time and the number of the audience is growing very long. But your services have helped me a lot. After I made an order on your site, I got feedback very quickly. So many people shared my video in their profiles. This is a new round of promotion of my account.
No limit to perfection. This phrase is exactly about your service! Very fast delivery has made me very happy. I always wanted more people to know about my videos. Your youtube shares helped me to do this. Buying from you always makes my account more popular and in demand. Thank you so much.